Have Throttle, will travel!

Peter L-J
Even a phone will work, JMRI works great with my wifi router.
Mike Ruby
After very little advance over the last year I have got around to some work on the layout. A few months ago I made two new boards to to fill the space made by moving the corner board into the airing cupboard space. I've now completed the track bed support around the corner. This involved widening the supports under the existing upper level, removing the corner upper level and widening the corner track bed.
Here the upper supports have been opened out.
The widened track bed on the corner.
The new board in the middle leads to where I still have to cut out the scenery supports for the storage tracks to continue into North Fork Springs yard, but at least there is track support on that board. This is change to the plan, where the storage yard would have ended on the foreground corner. This means trains will now run around the layout twice, with NFS South yard being the end of the storage yard. This gives 6' longer tracks, less turnouts and a longer run.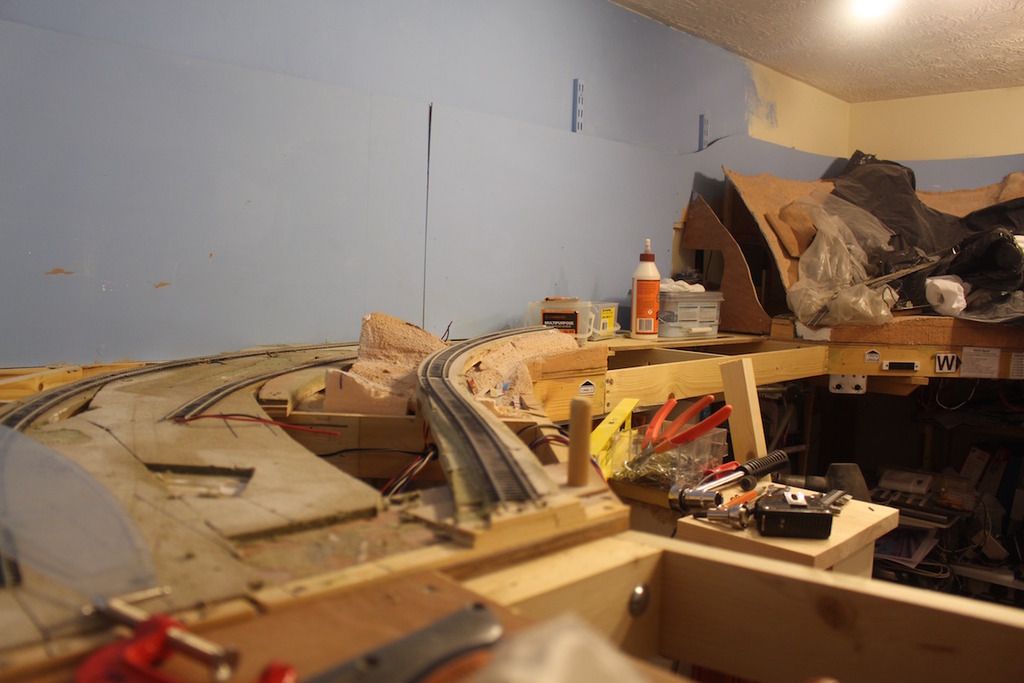 Mike Ruby