In April we had our largest single track modular layout so far. It had an over 110' mainline and 20' branch.
Here is the plan.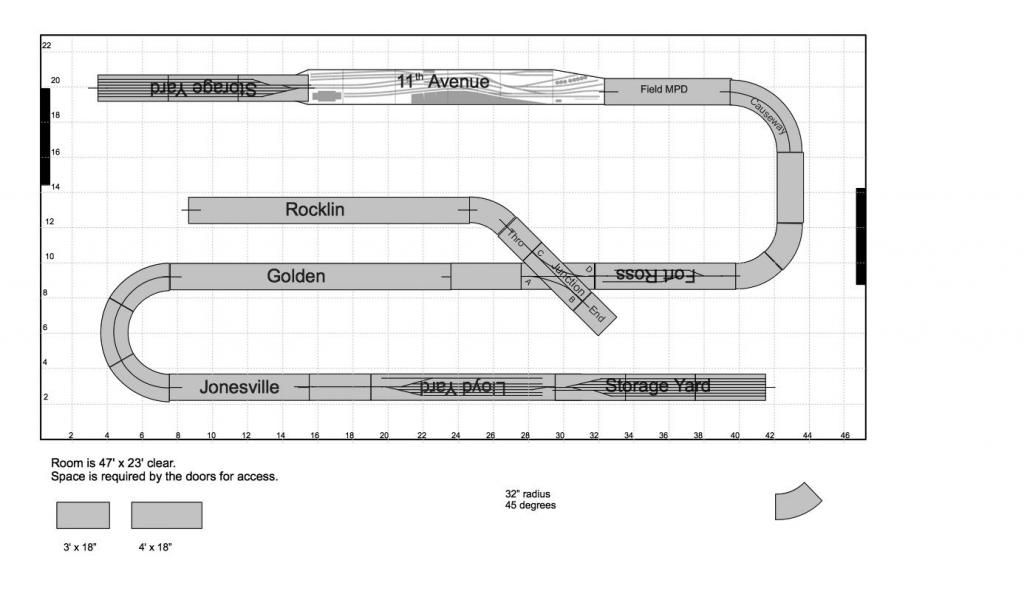 The meeting showed us we can fit more into the room, once more modules are built, this may not be our largest.
A video of the layout.